Trade vs Sell

Your current ride served you well around Hanover, Weymouth, and Plymouth, Massachusetts, but the time has come for you and your car to part ways. The only question now is: How should you go about parting?
Let's unpack the idea of trading vs. selling your car to see which might work best for your needs. From there, find out how Ira Buick GMC – Hanover is ready to help you.
QUESTIONS TO HELP YOU GET STARTED
A good way to determine whether you ought to be trading in a car or selling it is to ask yourself a few key questions:
Am I looking to upgrade to a new ride right away?
Do I want cash in hand/money upfront?
Do I want help from a dealership to find my next set of wheels?
Am I interested in working with a dealership for a fair price?
Let's dive into what those answers might mean for your needs and compare the benefits of trading vs. selling.
BENEFITS OF TRADING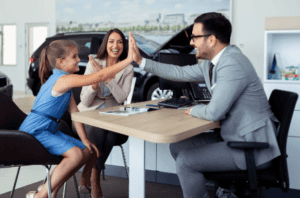 If you are looking to upgrade your ride and work with a dealership for your next car, a trade-in is likely what you want. You submit a car you're looking to pass on, and after it's appraised, our team can put the value of that set of wheels towards the sale of a new or used car of your choosing.
This method makes it super simple to get back out onto the road. You can get rid of the old and slip into the new right away, meaning you can continue your commutes uninterrupted once a trade is made.
Plus, with our rich inventory of options, it'll be easy to get into the upgrade you've been looking for.
---
BENEFITS OF SELLING
If you're more interested in working with a dealership to receive money for your ride, selling might be the option for you. You receive the value of your car so that you can go out and spend it as you please, which may include putting a payment down on a new car.
This method is especially reliable if you're not in immediate need of an upgrade and want to take some time to shop around for different options. Maybe you even just have an extra vehicle that you want off your hands.
Whatever the case, we're ready to help you.
VALUE YOUR TRADE WITH US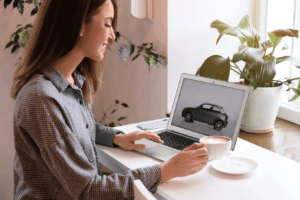 Get in touch with our team today when you're ready to trade or sell. Our finance team is here to work with all kinds of drivers and handle all sorts of previously loved rides.
If you work through our online tools, such as "AcceleRide" for easy selling, you can get started with a few simple clicks. Find out what your model is worth through our "Value Your Trade" tool to receive an instant offer.
Once you know what you have to offer, our team is ready to empower you to make the right trade or sell.
---
LEARN MORE ABOUT SOME TRADE VS SELL OPTIONS HERE
Our team at Ira Buick GMC – Hanover is ready to look over your ride and possibly find you a new one to help you throughout Hanover, Weymouth, and Plymouth, MA. Get in touch when you're ready to decide between trading vs. selling.