Oil Change near Me

When it's time to get your oil changed and vehicle serviced, make sure your destination is Ira Buick GMC. We've got an expert team of certified technicians on call to make sure your vehicle's oil is healthy and your vehicle is running smoothly. On this page we've included links to in-depth walk-throughs of oil changes and services as well as guides for taking care of the oil on your own. That way, our customers in Hanover, Weymouth, and Plymouth, MA, have an easier time.
How Often Should You Change Your Oil?
How Do I Know I Need an Oil Change?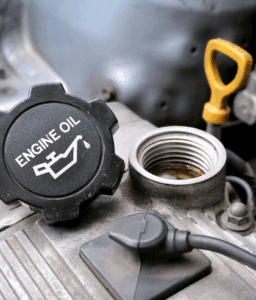 There are few tell-tale signs that let you know an oil change is in your near future. . .
Check Oil Light: When you see this illuminated, it can indicate one of two different situations. One, that there's not enough oil in the system and requires a refill. The other could be that the oil has begun to go sour and needs a quick change.
Engine Noise: Naturally, you'll experience a significant amount of engine noise while out cruising. What you want to pay attention to is when those noises become obnoxiously loud. One of the main functions of oil is to ensure that the metal parts within the engine don't scrape together, which causes an increase in noise volume.
Oily Odors: This sign can sneak up on you. Cars produce a variety of smells, often unpleasant; however, we're referring to odors that are distinctively "oily." Once you notice them, white plumes of smoke coming from under the hood are soon to follow.
Why Should I Get an Oil Change?
Getting the oil changed is vital because it's an important factor in your vehicle's maintenance schedule. Staying on top of your vehicle's oil health helps prevent issues down the road. At 
our service center
, we encourage taking a proactive approach to avoid the signs of oil trouble we've previously mentioned.
CONTACT US FOR MORE INFORMATION
Now that you've had the opportunity to browse all the different links to learn more about oil changes, remember: Here at Ira Buick GMC, we cover all your vehicle's oil change needs. We look forward to assisting our customers in Hanover, Weymouth, and Plymouth, Massachusetts. Contact our team to get started.