Car Comparisons

---
The car market is full of fantastic options, so it can be difficult to whittle down which one is right for you. That's where the team at Ira Buick GMC – Hanover comes in. We've put together several car comparisons, so you can decide 
which model
is best for you and your family.
Read on to learn about what our car comparisons can do for you. Then, click around the links to help you find your next car in the Hanover, Weymouth, and Plymouth, MA, areas.
---
---
WHAT ARE CAR COMPARISONS?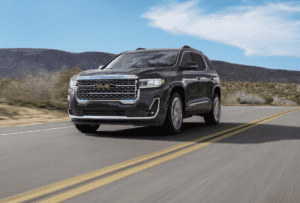 As you may expect after hearing the name, our car comparisons set two cars against each other, so you can decide which is the right one for you. We'll look over different aspects of the vehicles and show how they stand up to one another, so you can pick the best option for your lifestyle.
We do this to show you not only that our cars are always a great choice but to highlight important features you may want to consider.
WHAT DO OUR CAR COMPARISONS COVER?
When you visit our dealership, we want you to be sure you're getting the model that best meets your wants and needs. So, our car comparisons go over several important features. We'll compare engine power, so you know you can get to where you need to go; interior features, so even the longest trips can be taken in comfort; and safety features, so you can drive with confidence.
We'll tell you about all these features and more in our comparisons!
---
WHY YOU SHOULD READ OUR CAR COMPARISONS
We know that you have a lot of choices when it comes to buying your next car. Our car comparisons are designed to help you make the best choice for you. We want to make sure that when you come in to buy your next vehicle, you're doing it fully informed and with confidence.
Our car comparisons can help you make the best choice-not just on our lot but across the whole market!
---
GIVE OUR CAR COMPARISONS A READ
When you're ready to embark on you next car-buying journey, make sure your first stop is at Ira Buick GMC – Hanover, if you live in the Hanover, Weymouth, and Plymouth, Massachusetts, areas. Our car comparisons will show you which car is the best pick for you.
Go ahead and give them a read!
​